Insurance Broker vs Insurance Company Direct

Recently we had a client who approached a health insurance provider direct and received the following quote:
Personal health insurance for him and his wife with Core Cover, £250 Excess per person per year, Countrywide Hospital List, Full Cover on Physiotherapy, Full Payment on Outpatient Diagnostics and £1000 towards Outpatient Treatments = £279.13 per month.
We identified the client had a business that him and his wife were both employees of. We then offered him the below:
Business health insurance (which can be offset against corporate tax).
2 x options of Core Cover with £250 Excess, Full Cover on Alternative Therapies, Full Cover on Physiotherapy, Full Cover on Outpatient Diagnostic Tests and Outpatient Cover. The Guided Hospital list = £121.71 per month. The above with a Non-Guided Countrywide hospital list = £133.61 per month.
We saved the client £157.42 per month for an upgraded option that he can offset against corporation tax.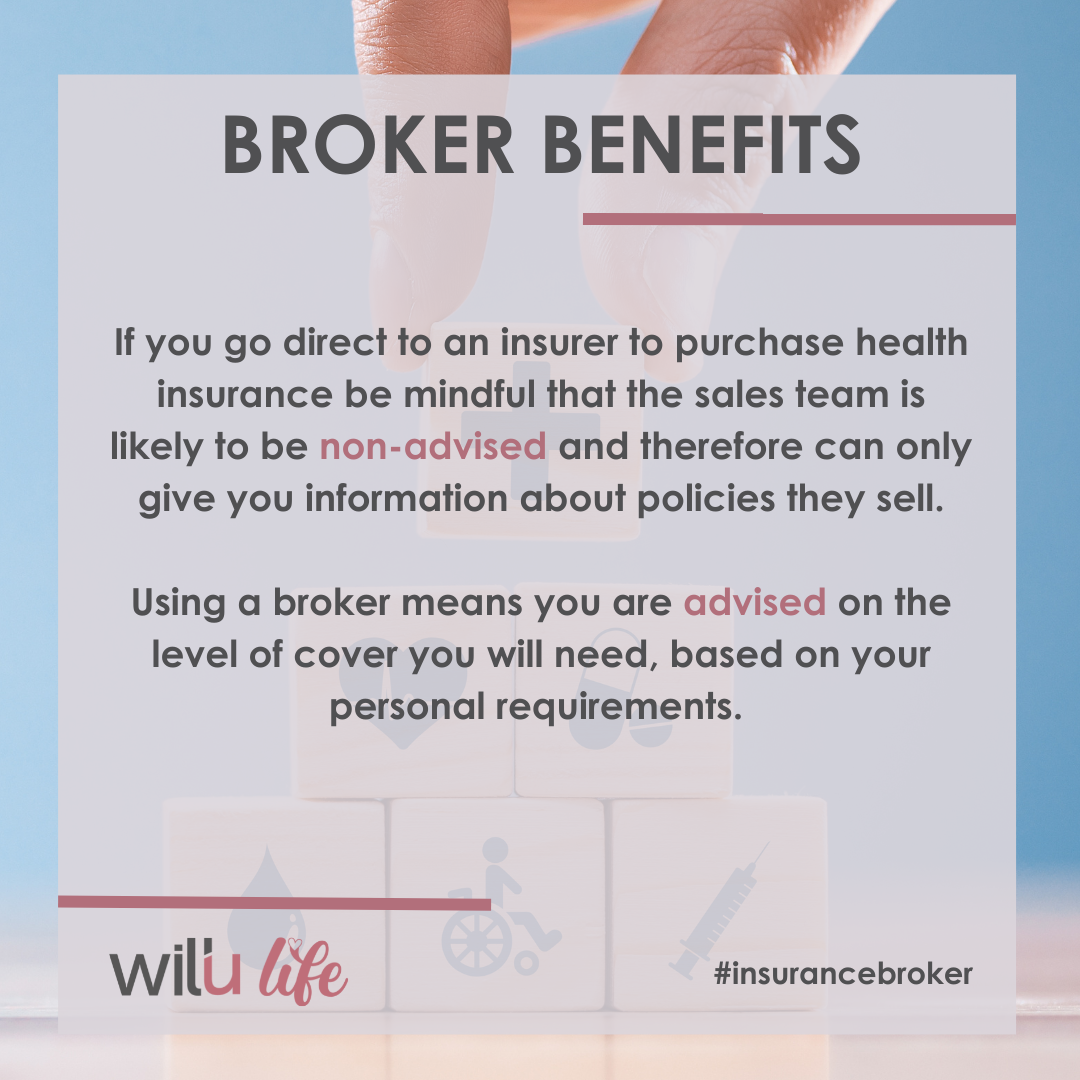 Most people don't realise there's a difference between an insurance company agent and an insurance broker.
By calling the insurer direct you will likely speak to a non-advised agent who can only give information on policies they sell, not advise on what you need.
An insurance broker will provide you with independent insurance advice. They will find the best price and coverage for your needs. They keep you updated and informed around your policy and risk management. They're there to answer your questions, make changes to your policy, help with payments and support you through the claims process.
A good broker will help you make the most of your insurance coverage. They'll find you the coverage that meets your needs for the best possible price and continue to provide service and support.