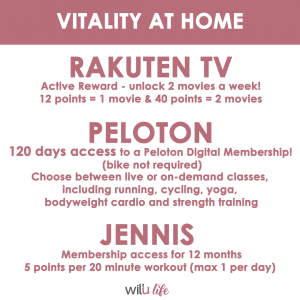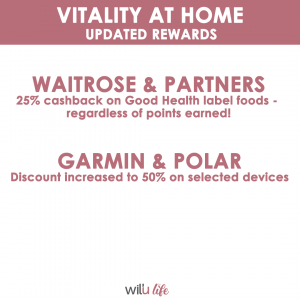 🎟 RAKUTEN TV – Can't use your cinema benefit? No problem! Earn 12 points to unlock up to 2 movies a week!
💻 PELOTON – Access to a Peloton Digital Membership for 120 days. Choose from a range of classes to help you keep active!
🙌🏼 JENNIS – Membership access for home workouts with Jessica Ennis-Hill for 12 months! (contributes to the maximum 8 points per day & 40 per week)
T&Cs and eligibility apply with all.
Get in touch with one of the team for more info!